Sehatnews –  In version 28.1.1, the popular streaming tool OBS Studio receives support for the Nvidia GeForce RTX 40 including AV1 via the dual NVENC of the RTX 4090 for the first time. A total of three presets are offered, which use the two hardware encoders of the GeForce RTX 4090 (test ) to encode AV1 .
AV1 decoding using Nvidia NVENC
After the developers implemented support for a color depth of 10-bit and HDR on Apple Silicon with the last major release OBS Studio 28.0.0 , the feature set with OBS Studio 28.1.0 or the OBS Studio 28.1 .1 further expanded. For the first time, the streaming tool supports the NVENC hardware video encoder, which is used twice in the GeForce RTX 4090, and its AV1 capabilities with a total of three presets:
Multipass mode has three presets (Disabled, Quarter Resolution, and Full Resolution) and is used to determine whether a second pass is used in encoding or decoding, respectively.
The "Tuning" mode, on the other hand, determines whether the encoding should focus on latency or quality and also has three settings, namely High Quality, Low Latency and Ultra Low Latency.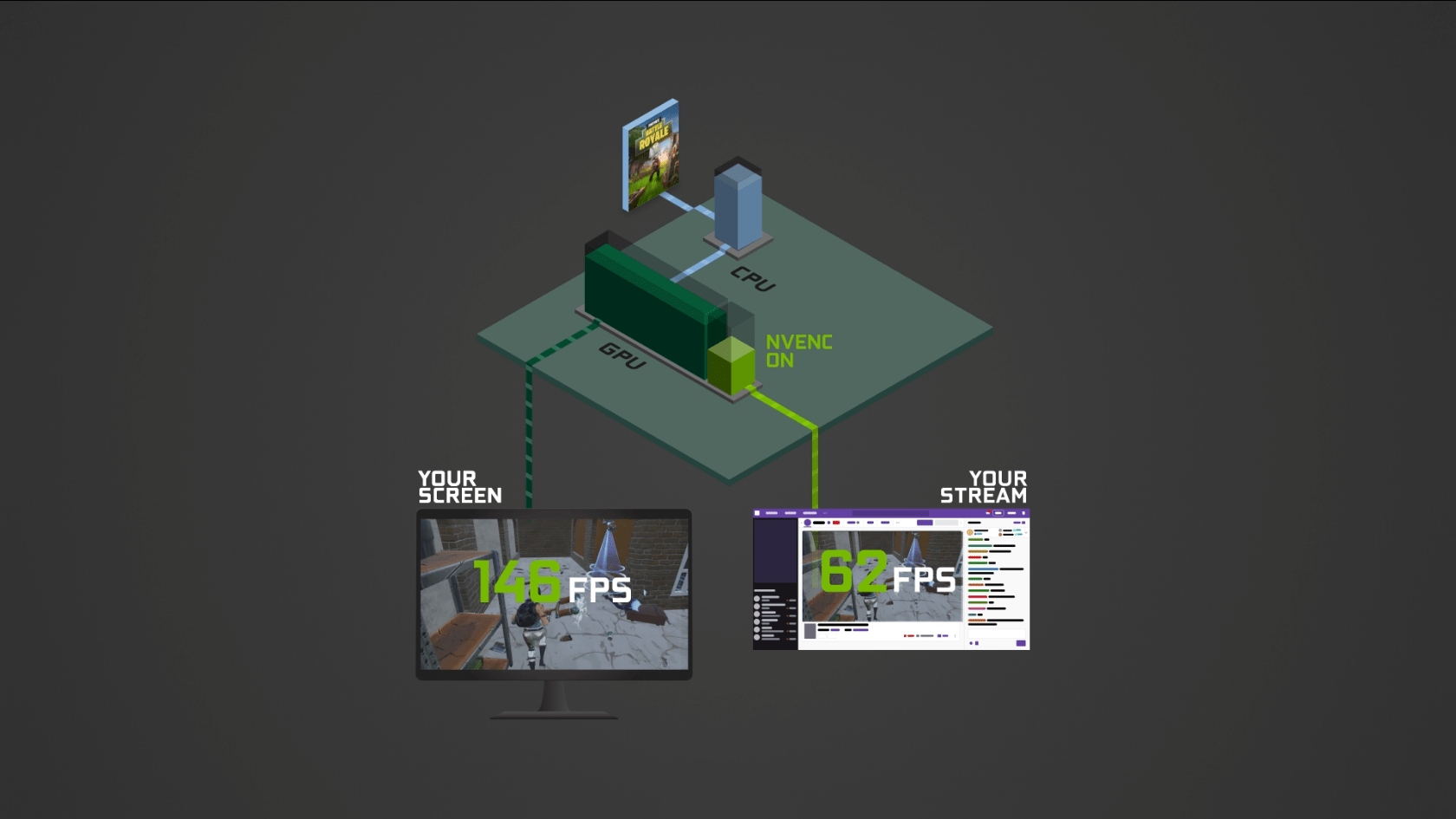 Additionally, the NVENC presets are now labeled P1 through P7, from lowest to highest quality.
AV1 encoding in NV12 (8-bit) and P010 (10-bit)
The AV1 encoding currently only works with the two color modes NV12 (8-bit and 4:2:0) and P010 (10-bit and 4:2:0) and can effectively only be used for recording but not for streaming, because neither YouTube nor Twitch accept AV1 streams yet.
AV1 coding is also supported by the Arc A770 and A750 (test) as well as the Arc A380 (test) , but OBS has so far only offered it via NVENC and thus for RTX 40 – OBS does not yet offer Intel QuickSync with AV1.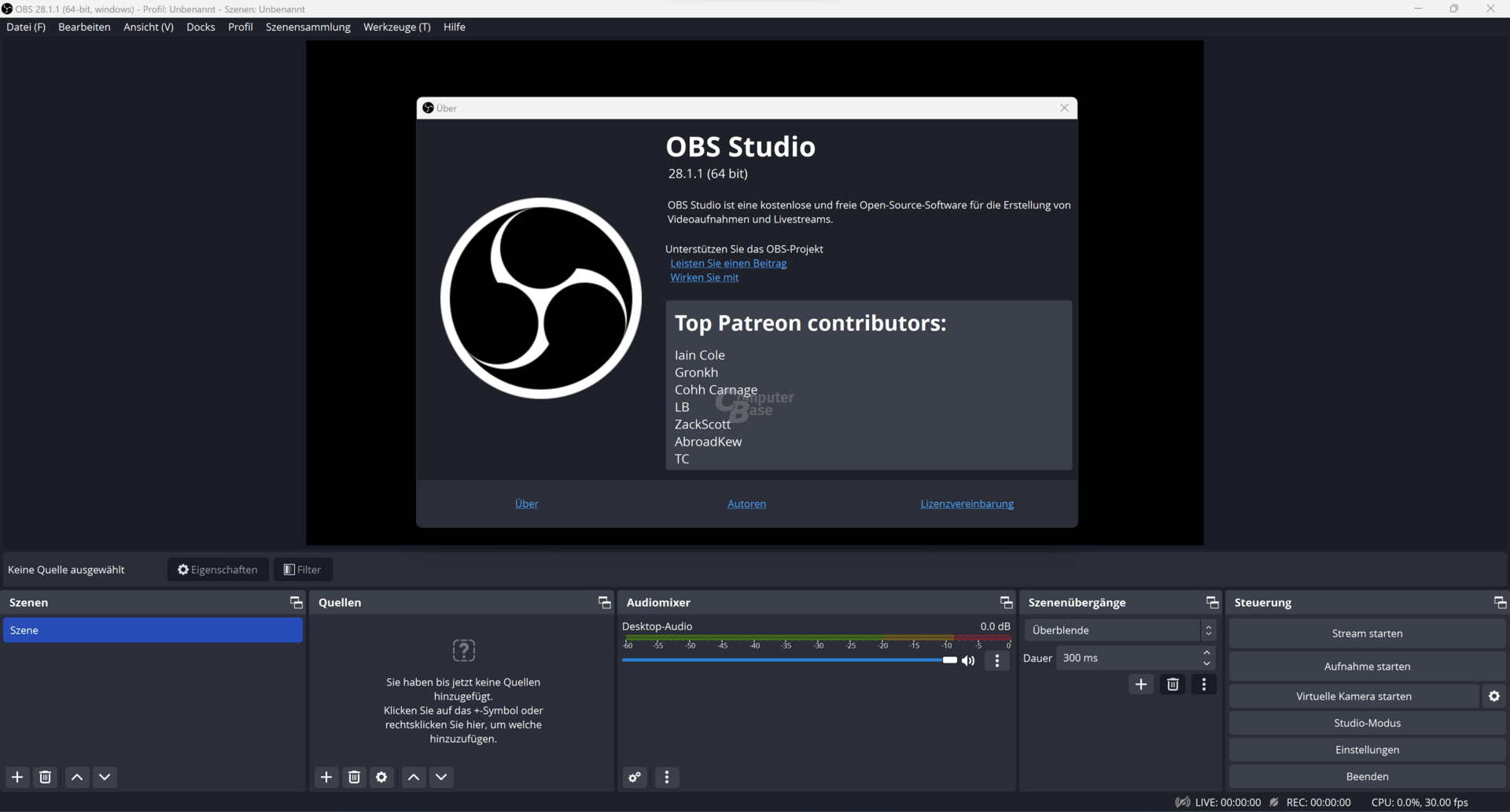 Windows 11, Windows 10 and Linux as well as macOS on x86 and Arm64 are supported. The following operating systems have not been supported since the last major update and will no longer receive official support in the future.
Windows 7, Windows 8 and Windows 8.1
Ubuntu 18.04 LTS ("Bionic Beaver")
macOS 10.13 ("High Sierra")
macOS 10.14 ("Mojave")
Numerous optimizations and the obligatory error corrections associated with each new release have also been incorporated into OBS Studio 28.1 and 28.1.1. The release notes are once again extensive.
Download on ComputerBase
As usual, the new OBS Studio 28.1.1 can be downloaded directly below this message from the ComputerBase download area for Windows, macOS and Linux. The streaming tool is also available as a Flatpak package on the Flathub sales platform.
This article has been published on the website : computerbase.de