Sehatnews – In view of the increased consumption values of new graphics cards, "airflow" is the new buzzword when presenting new housings. The Phanteks G500A justifies the designation with a mesh front and, depending on the equipment variant, between three and four 140 mm fans.
Phanteks Eclipse G500A 2022
Tests have sufficiently shown that a GeForce RTX 4090 (test) with its 450 watts benefits from well-ventilated housings . With the G500A, Phanteks follows a scheme known from previously presented cases. Mesh grids on the front and lid, which also serve as dust filters, and wide fans should ensure rapid heat exchange.
The number of fans depends on the model variant. The basic version of the G500A, which costs around 140 euros and is labeled "fanless", is delivered entirely without a fan. It is aimed at enthusiasts who want to choose the number, type and brand of fans themselves. In the "Performance" version for around 160 euros, four 140 mm fans from the M25 series are installed, which regulates a PWM signal between 400 and 2,000 rpm.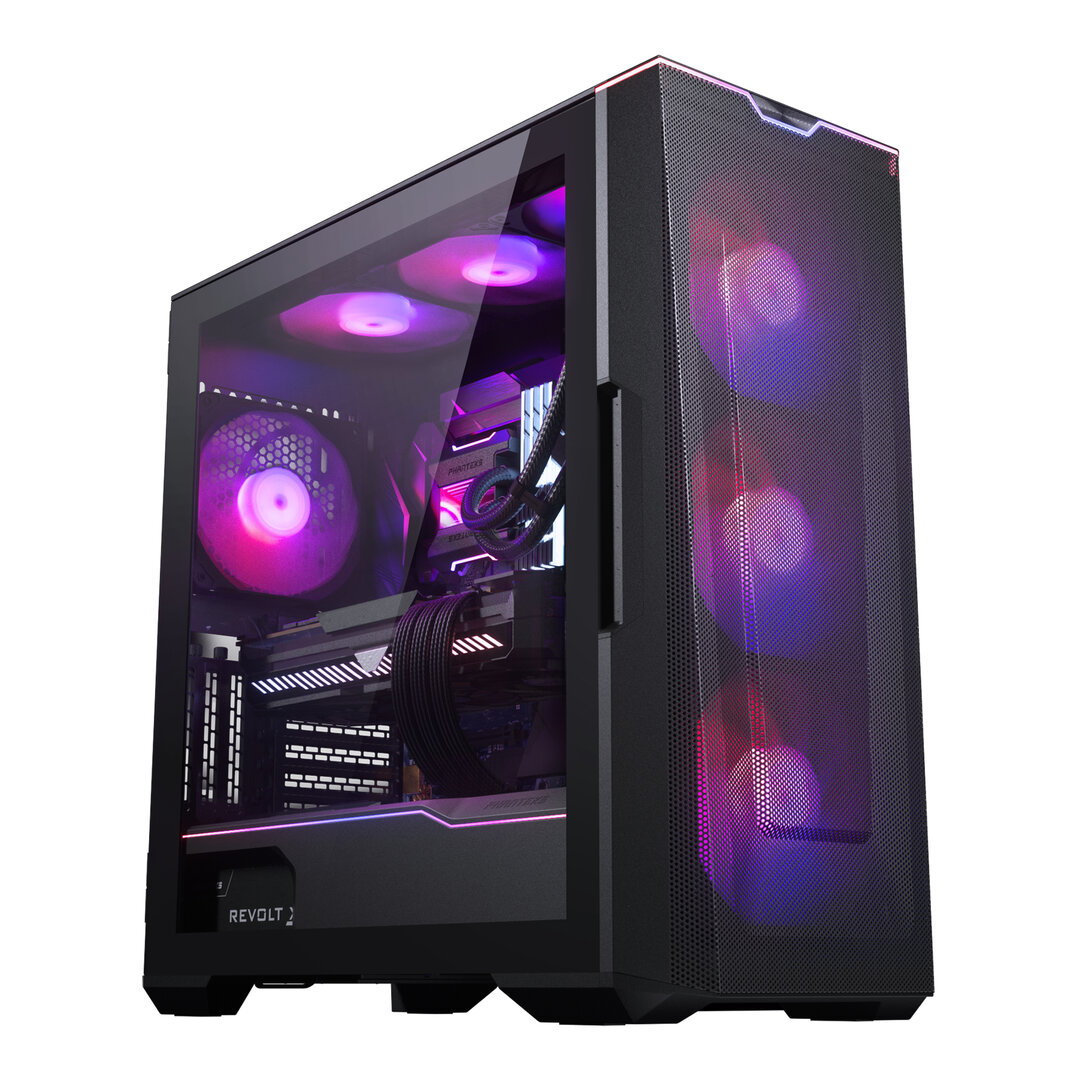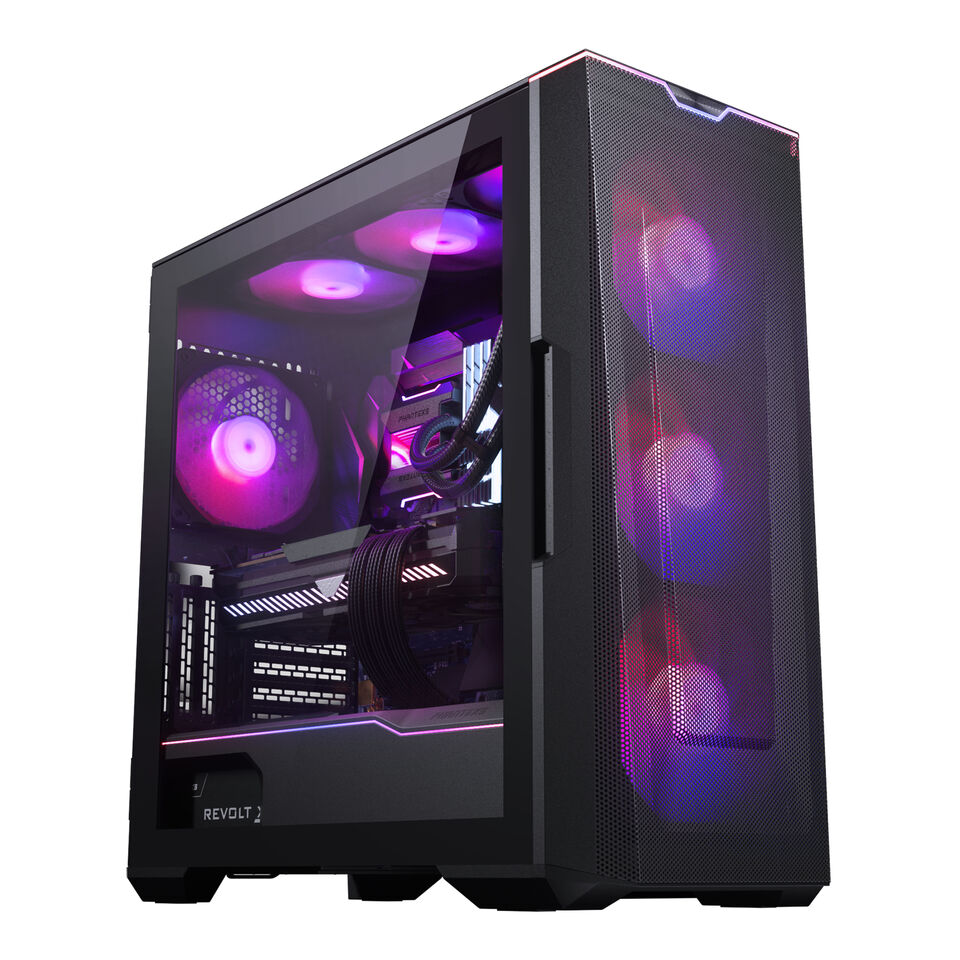 Fans connected in series
The G500A D-RGB, which costs just under 170 euros, comes with three M25 fans with lighting, the maximum speed of which is 1,800 rpm. There is also a matching ARGB controller, which can also control the LED elements on the side and front that are present here. The fans of the series are daisy-chain capable, so they can be connected in series with one cable. This eliminates the need for Y adapters and makes cable management easier.
The chassis itself is spacious, but also basically a familiar one, which can already be bought in the P500A , for example. No relevant specifications are made for the cooler and the GPU , a removable holder for fans in the front makes it easier to install radiators. The limit here is 420 mm and 360 mm models. Including the fan, they must not be higher than 70 mm (top) or 90 mm (front). Hard drives and cables are hidden behind plastic covers on the right side of the case.
Phanteks Eclipse G500A
Phanteks Eclipse G500A Performance
Phanteks Eclipse G500A D-RGB
Mainboard format:
E-ATX, ATX, Micro-ATX
Chassis (L × W × H):
500 × 240 × 515 mm (61.80 liters)
side windows
Material:
plastic, steel, glass
net weight:
10.53kg
I/O ports / Miscellaneous:
1 × USB 3.1 (USB 3.2 Gen 2) Type-C, 2 × USB 3.0 (USB 3.2 Gen 1), HD Audio
1 × USB 3.1 (USB 3.2 Gen 2) Type-C, 2 × USB 3.0 (USB 3.2 Gen 1), HD audio, RGB control, lighting
Insertions:
2 × 3.5″ (internal)
3 × 2.5″ (internal)
Expansion Slots:
7
Fan:
Front: 3 × 140/120 mm (optional)
Rear: 1 × 140/120 mm (optional)
Cover: 3 × 140/120 mm (optional)
Front: 3 × 140/120 mm (3 × 140 mm included)
Rear: 1 × 140/120 mm (1 × 140 mm included)
Top: 3 × 140/120 mm (optional)
Front: 3 × 140/120 mm (3 × 140 mm included)
Rear: 1 × 140/120 mm (optional)
Lid: 3 × 140/120 mm (optional)
Dust filter:
power adapter
Compatibility:
CPU cooler: 185mm
GPU: 435mm
PSU: 250mm