Zuckerberg Confirms Metaverse-Ready Budget VR Headset
Sehatnews – Meta has now announced its next consumer VR headset, which is set to launch in 2023. While the company hasn't confirmed which model it is, it's suspected that the upcoming wearable will be the Meta Quest 3.
Meta Quest 3 indirectly announced for 2023
The VR headset will cost between $300 and $500
It is expected with pancake lenses and Snapdragon XR Gen 2
Meta, the company behind Facebook, continues to bet heavily on virtual and mixed reality with the mythical "Metaverse." (VR/MR). Having recently launched the Meta Quest Pro MR headset everywhere except Germany, Meta is expected to grace the consumer-focused Quest 2 with a successor in 2023. The company's chief financial officer, Dave Whener, hints that the successor will be launched next year. He didn't give an exact date, but it's suspected to be in the fall or around a time similar to when the second generation, the Meta Quest 2 (formerly Oculus Quest 2), was unveiled in 2020.
How much will Meta Quest 3 cost?
Mark Zuckerberg, Meta's founder and CEO, hinted earlier this month that Meta Quest 3 is already in the works. At the same time, the CEO mentioned that the standalone VR headset will cost between $300 and $500, which is roughly the same as the Meta Quest 2's current price of $399. That sounds logical since the headset is intended for the general public, in contrast to the premium model, the Meta Quest Pro, which is primarily intended for developers and the industrial and business sectors.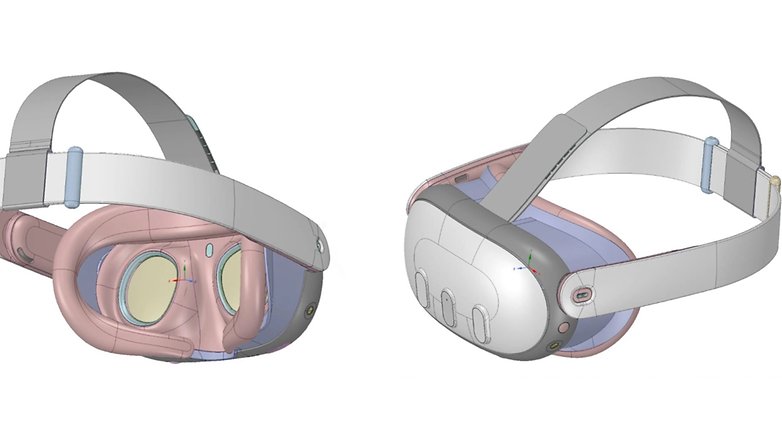 Meta Quest 3 Specifications
There are only a few details about the functions of the Meta Quest 3. Also, the recently leaked render of the VR glasses shows that it is more of a virtual reality device than a mixed reality headset with passthrough technology. Surprisingly, it could be equipped with pancake lenses, which are also used in Meta's Quest Pro and Bytedance's Pico 4 .
It's unclear if the third-gen headset will benefit from the eye and face-recognition technologies used in the pricier Quest Pro. However, it's not out of the question that Meta will include said feature in its next budget VR headset. The device is rumored to be powered by a yet to be announced Snapdragon XR Gen 2.
What do you think of the Metaverse? Do you think it will be the next big thing after the internet? Analysts believe that by 2025, every second internet-savvy person will spend at least 1 hour a day in VR. A little optimistic?
This article has been published on the website : nextpit.de